The Right Range of Sizes
Food, Cosmetic, Personal Care & Nutraceutical Products
HQC's diversity of CT closure sizes allows you to cap many kinds of products.
In addition to 89mm, 110m and 120mm smooth wall closures in custom colors, we make the only 135mm closure. This cap lets bigger hands reach into the bottle.
The 135mm caps' larger size also gives you ample space to advertise. We designed the caps to be in-mold labeled, meaning you can mold picture-type graphics – including bar codes and QR codes – into them.
Because we are the one producer of the 135mm closure, only a few manufacturers create bottles to match it. New bottles are however now being developed to allow a product with an opening larger than the standard 120mm.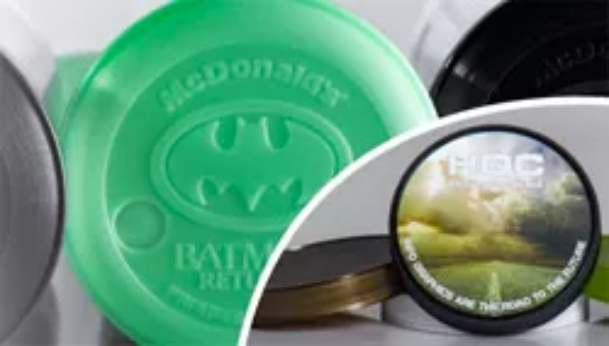 We welcome the opportunity to discuss how our CT custom colors can enhance your food, cosmetic, personal care or nutraceutical product.
Contact us at 630.820.5550 for more information today.